La efectividad de la conciliación en los procesos de fijación de cuota de alimentos. Estudio de casos desde el centro de conciliación de CECAR, Sincelejo durante los años 2018 y 2019.
Cita
Thumbnail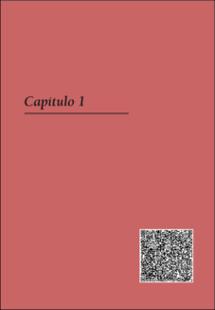 Gestores Bibliograficos
Código QR
Capítulo - Parte de Libro
El derecho de reclamar alimentos a ciertas personas con las cuales se tiene una determinada relación de parentesco —contractual o por la convivencia— es una figura jurídica que se ha venido desarrollando a través de la historia y que actualmente cuenta con un amplio abanico de posibilidades que le permiten a las personas exigir este derecho por diferentes vías, dentro de las que se puede mencionar el uso de la conciliación como requisito de procedibilidad y como mecanismo alternativo de solución de conflictos, el acceso al aparato judicial en la jurisdicción de familia y el uso del proceso penal a través del delito de inasistencia alimentaria. En todos los asuntos relacionados con el derecho de alimentos, la conciliación es una herramienta muy importante porque con ella se puede resolver un conflicto sin necesidad de judicializarlo, referente a la fijación, disminución, aumento o exoneración de cuota de alimentos, a favor de los hijos, los padres, lo cónyuges o compañeros permanentes, los hermanos y demás personas que establece el artículo 411 del Código Civil; asimismo porque en caso de no resolver el conflicto, permite agotar el requisito de procedibilidad exigido por la ley para acudir a la justicia ordinaria. En el estudio se logró establecerla efectividad de la conciliación en los procesos de fijación de cuota de alimentos de los casos desde el Centro de Conciliación de CECAR, Sincelejo, durante los años 2018 y 2019.
The right to claim alimony from certain persons with whom one has a certain kinship relationship -contractual or by cohabitation- is a legal figure that has been developing throughout history and currently has a wide range of possibilities that allow people to demand this right through different ways, among which we can mention the use of conciliation as a procedural requirement and as an alternative dispute resolution mechanism, access to the judicial apparatus in the family jurisdiction and the use of criminal proceedings through the crime of food non-attendance. In all matters related to food law, conciliation is a very important tool because it can be used to resolve a conflict without the need for judicial proceedings, regarding the fixing, reduction, increase or exemption of food quota, in favor of children, parents, spouses or permanent partners, siblings and other persons established in article 411 of the Civil Code; also because in case of failure to resolve the conflict, it allows exhausting the procedural requirement demanded by law to go to the ordinary justice system. The study was able to establish the effectiveness of conciliation in the processes of setting child support quota of the cases from the Conciliation Center of CECAR, Sincelejo, during the years 2018 and 2019.
Aportes del Consultorio Jurídico y Centro de Conciliación de CECAR en la resolución de conflictos, años 2018-2020